Characterised by a high and historical presence of German boaters, Moniga Porto Nautica has found in Cranchi the perfect answer to the needs of Italian and foreign boat-lovers who have always chosen Lake Garda as their favourite destination.
Boating on Lake Garda has always been a very important reference point for Germans and Austrians, so much that almost half of Moniga Porto Customers, come from abroad. In recent years, the presence of British yachtsmen has increased, as well as from Northern and Eastern Europe.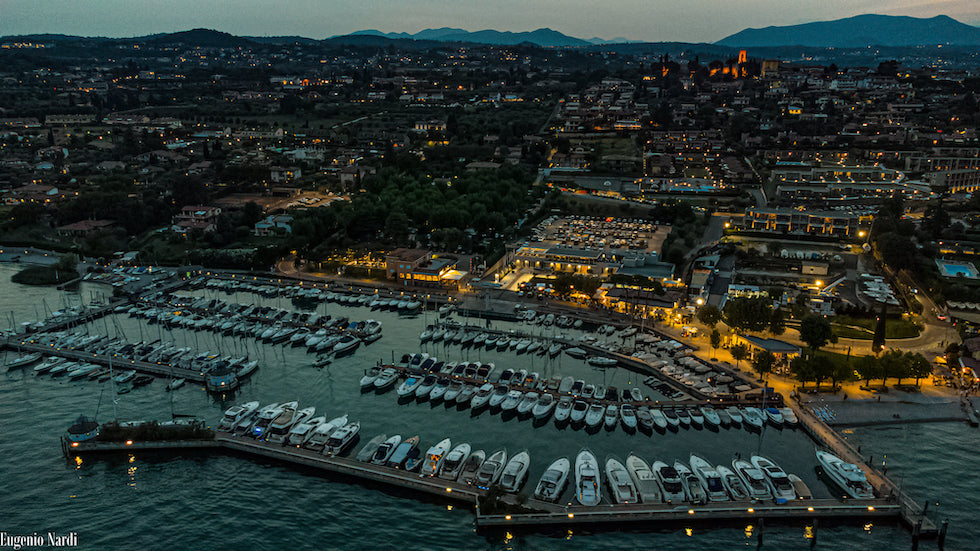 This shows how the role of Moniga Porto Nautica Srl, with its 280 berths for yachts of up to 18 metres, is strategic in guaranteeing attentive services and high-quality product that meets the high expectations of boaters.
"From these considerations, we could say that the collaboration with Cranchi was inevitable," agrees Stefania Fadabini, marketing manager and niece of Laura Fadabini, founder of Moniga Porto Nautica Srl and long-time head of the company.
Yet it all happened quite recently: "At the Genoa Boat Show in 2016, when Laura was impressed by Cranchi's quality and design, she started the dealership for Lake Garda," continues Stefania. "Since then it has been a growing appreciation from our customers, where foreigners really take the lead if we think that most of this year's orders are from them. The appreciation for Cranchi is general, but let's just say that foreigners really value its quality and unique style, recognising the brand as an icon of "Made in Italy".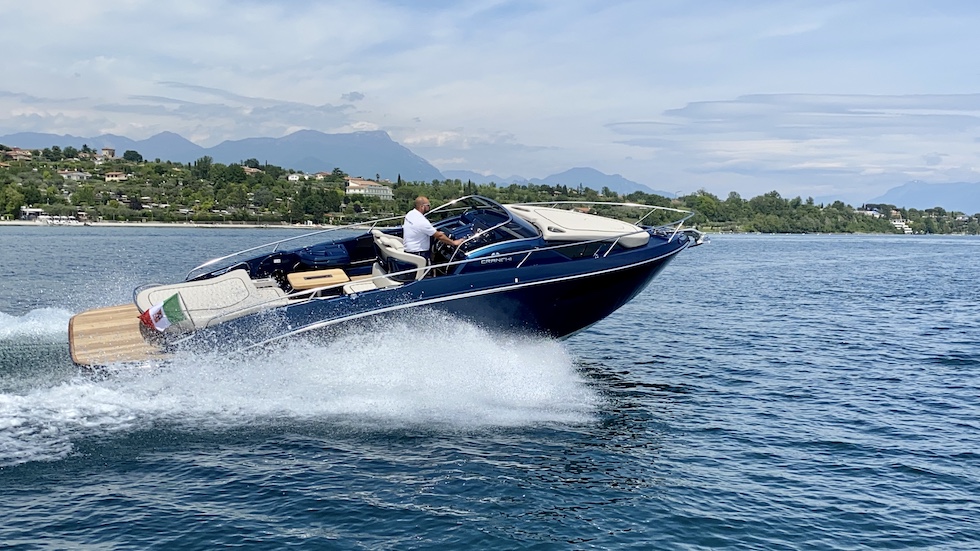 We mainly operate on Lake Garda, both for the Brescia and Verona coasts and their respective hinterlands," continues Stefania Fadabini, "so for us the most popular models are the E26 Classic and the E30 Endurance. This year we organised a 'boat show' with Cranchi where we presented five models from the fleet: E26 Classic, E26 Rider, E30 Endurance, Z35 and the brand new A46 Luxury Tender, which made a great success within our clients – the first example will arrive in our marina in 2023. The combination of quality and design, enhanced by the work of Christian Grande, is an unbeatable combination and if the client still has any doubts, a visit to the Cranchi shipyard will cancel them immediately. Another aspect that is much appreciated is the wide choice of colours for both the hull and the furnishings, so that everyone can personalise their boat and stand out from everyone else".
Moniga Porto Nautica was created in 2005 and, at the same time as the partnership with Cranchi, an important plan to strenghten and expand the range of services has been launched, In addition to the large 4,000 square metre lakefront hangar with a specific area equipped to carry out any type of maintenance work and the 20-tonns crane, we recently acquired a second facility just a few minutes from the port to expand our storage offer. In 2021 we have also completed the construction of the new commercial offices, close to the marina's new "Club House" with a bistro and lounge area to provide boat owners with a space for every occasion, also when for example, the weather is not great. Then there's Lake Garda with all its opportunities for recreation to complete an offer that fears no competition".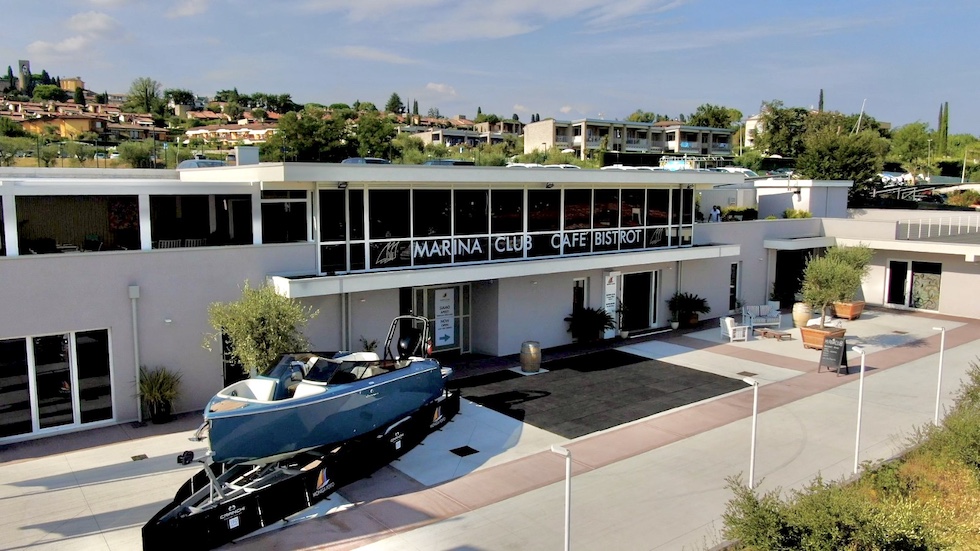 Full article: https://bit.ly/3ny3Yl5